This page is about the album. For the song, see: Still Waters (Run Deep)
Still Waters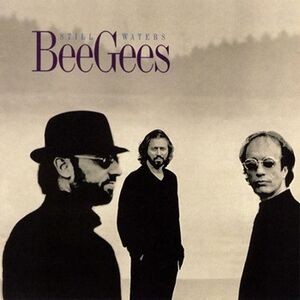 Details

Album Type

Studio

Released

March, 1997

Recorded

1996-1997

Length

Unknown

Label

Unknown

Producer

Unknown
V

-

E

-

T

-

D
Still Waters is the Bee Gees' nineteenth original album, released in March, 1997. The album was a complex project. In 1995 the Gibb brothers created a ballad compilation called "Love Songs" with some new recordings. The album was rejected, and the new songs were included on a new studio album. The Bee Gees recorded new songs between 1996 and 1997, and the new album was finally released, in March 1997. The result of 3 years of recordings was their biggest hit in over fifteen years, supported by very positive reviews. The album sold over 5 million copies worldwide, peaking at #2 in the UK charts and reaching #11 in the United States. Polydor Records may have hurt the initial sales of Still Waters in the U.S. as most copies were sold out during the first week of release, which caused the album to only debut at #11. The Bee Gees made the album with a variety of top producers, including Russ Titelman, David Foster, Hugh Padgham, and Arif Mardin. The first single of the album, "Alone" was a worldwide hit, peaking at #5 in the UK and #28 in the United States, where it began as a Hot Shot Debut at #34. "I Could Not Love You More" and "Still Waters Run Deep" also reached the UK Top 20.
In 2003 Robin Gibb re-recorded "My Lover's Prayer" as a duet with Alistair Griffin. This reached #5 in the UK charts as a double A-side single with Griffin's solo recording of Bring It On. It also appears on Griffin's debut album Bring It On which reached #12 in the UK album charts.
Community content is available under
CC-BY-SA
unless otherwise noted.